Religious sculpture of the Virgin Mary
France
19th century
Sculpture of the Virgin Mary in a purple coat. The time given to this subject a very special usury who making it unique.
It is usual to see Mary in blue dress but rarely in purple, the color of the queens. This piece of Art come from probably a french Catholic church.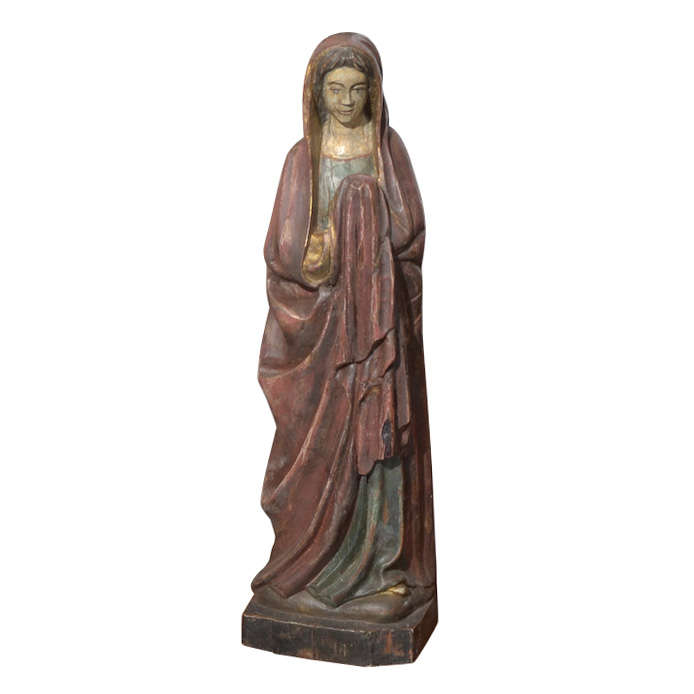 Price

Condition*
good
Measurements
contact dealer
Specifications
Number of items: 1
Materials/Techniques: Painted wood
Creator: unknown
Ref. : 111103916824