Napoleon III French Chairs
FRANCE
19th century
Pair of chairs Napoleon III, seating is tufted, recent restoration.
The Napoleon III style is a composite style between 1852 and 1870. Has two very different aspects: copy and Napoleon III style itself. It is, especially in the early years, a mixture of different styles from previous: Louis XIV Boulle furniture, Louis XV lounges: rock and gilded wood, Louis XVI for the bedroom and finally Renaissance dining rooms. Gradually he takes his true character blackened pear, pearl inlays, small furniture, ornaments, upholstered seats.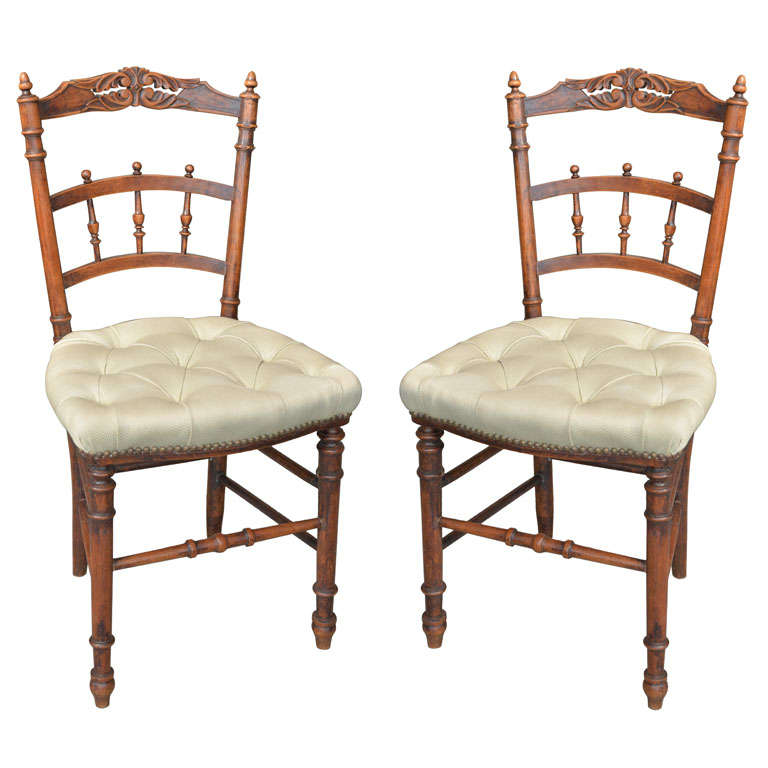 Price
$650 for the entire lot.
Condition*
very good
Measurements
height: 34 in. (86 cm)
second height: 18 in. (46 cm)
depth: 16 in. (41 cm)
width/length: 17 in. (43 cm)
Specifications
Number of items: 2
Materials/Techniques: mahogany
Ref. : 11100691682